Welcome! Enjoy shopping the Nikki Alvin-Smith stock article collection, More titles are frequently added so please bookmark the page for future use too. All stock articles, photo and fine art collections are One Time Rights only, and may or may not have been published before.
The article(s) or photo(s) will be emailed to you within 24/72 hours of purchase. Please note terms of purchase for stock articles require a byline, a shirttail (provided in the copy on the article), and may only be minimally edited.
Articles generally run 1500 to 2500 words depending on topic but articles on assignment may be produced to your specific requirements. Short burst articles (500 to 1200 words), newsletters, blogging, e-blast content and special website 'pop-ups' are also available. Questions? Please don't hesitate to contact us.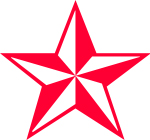 New! You can now purchase First Time Serial Rights articles right here. Just look for red star.
Catalog » Articles-Full Length
SKU/ID: FIRST-61

$595.00

Short Description

With over 25 years experience as a clinician/coach/competitor at the international level, Nikki addresses how riders can best handle their self-doubt and manage their focus to succeed in their equestrian pursuits in this series of 3 articles. Designed to empower riders at all levels and in all disciplines, this series is available as a package purchase.

Part 1. Lets Be Honest ~ 2000 Words - First Time Serial Rights
From riders at the top eschelons of sport to those starting out, many equestrians suffer from nerves, anxiety and even depression. This article provides advice based on personal experience of how to handle the ups and downs of riding, training and competing horses.

Part 2. Access Your Off Button ~ 2000 Words - First Time Serial Rights
Seasoned competitors know that just like their horses, they cannot run at 100% all year long. Riders will learn how to access their off button and to maximize their enjoyment of their time spent with horses using a balanced approach to daily life.

Part 3. Everyone Has An Inner Spirit. Channel It. ~ 2000 Words First Time Serial Rights
Harness the power of the inner spirit and learn how to channel it with these simple mindful exercises designed to empower self, engage the mind and refresh the spirit.