Welcome! Enjoy shopping the Nikki Alvin-Smith stock article collection, More titles are frequently added so please bookmark the page for future use too. All stock articles, photo and fine art collections are One Time Rights only, and may or may not have been published before.
The article(s) or photo(s) will be emailed to you within 1-4 business days depending on article. Please note terms of purchase for stock articles require a byline, a shirttail (provided in the copy on the article), and may only be minimally edited. If articles are to be published digitally, URL www.nikkialvinsmithstudio.com must be included.
Articles generally run 1500 to 2500 words depending on topic but articles on assignment may be produced to your specific requirements. Short burst articles (500 to 1200 words), newsletters, blogging, e-blast content and special website 'pop-ups' are also available. Questions? Please don't hesitate to contact us.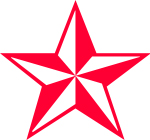 Special offer: Free photo with any article marked with a red star. A $30.00 value.
Nikki Alvin-Smith has just signed on the dotted line with the publisher! Her new book entitled Road Map to Grand Prix Dressage will encompass tips and training advice on making your horse up from start to a Grand Prix dressage star.
'I am very excited about this project. In my years of experience as a clinician I have often met folks that doubt their ability to reach the top level of the dressage pyramid. It is very attainable and with a good work ethic, a good horse and a focused rider it is not beyond the reach of the everyday equestrian. I hope this book will enrich the riding education and experience of every reader, with both sincere training advice and lots of humorous anecdotes of my experiences as a dressage competitor, trainer, clinician, coach and horse breeder,' said Nikki.
"The book will be available in both print and e-book. Watch this space!"