Welcome! Enjoy shopping the Nikki Alvin-Smith stock article collection, More titles are frequently added so please bookmark the page for future use too. All stock articles, photo and fine art collections are One Time Rights only, and may or may not have been published before.
The article(s) or photo(s) will be emailed to you within 1-4 business days depending on article. Please note terms of purchase for stock articles require a byline, a shirttail (provided in the copy on the article), and may only be minimally edited. If articles are to be published digitally, URL www.nikkialvinsmithstudio.com must be included.
Articles generally run 1500 to 2500 words depending on topic but articles on assignment may be produced to your specific requirements. Short burst articles (500 to 1200 words), newsletters, blogging, e-blast content and special website 'pop-ups' are also available. Questions? Please don't hesitate to contact us.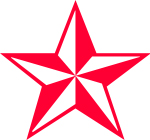 Special offer: Free photo with any article marked with a red star. A $30.00 value.
Catalog » Fine Art
SKU/ID: FA-13

$585.00

Short Description

Original oil on canvas. 19 inches x 23 inches including frame.
This mare was trained by the leading race horse trainer of the NY breds, and was taken in to a warmblood breeding program and given a career. She posted fast times and was highly regarded in her racing career. When I met Versailles WVH I was immediately taken with her tremendous presence and 'can do' attitude which is typical of the Tomorrows Cat bloodline. It is wonderful to see racehorses in their second careers where they are well tended and though it took a season off for the mare to catch, she is presently in foal to the world renowned Dutch Warmblood stallion, Gambol. An Olympic calibre dressage horse. I am hoping to follow this horse through her first foaling and capture more of her life on canvas through the next several years. You cannot beat the beauty of a thoroughbred head as an artist, or the heart of a thoroughbred as a rider.
Click on image for larger picture.